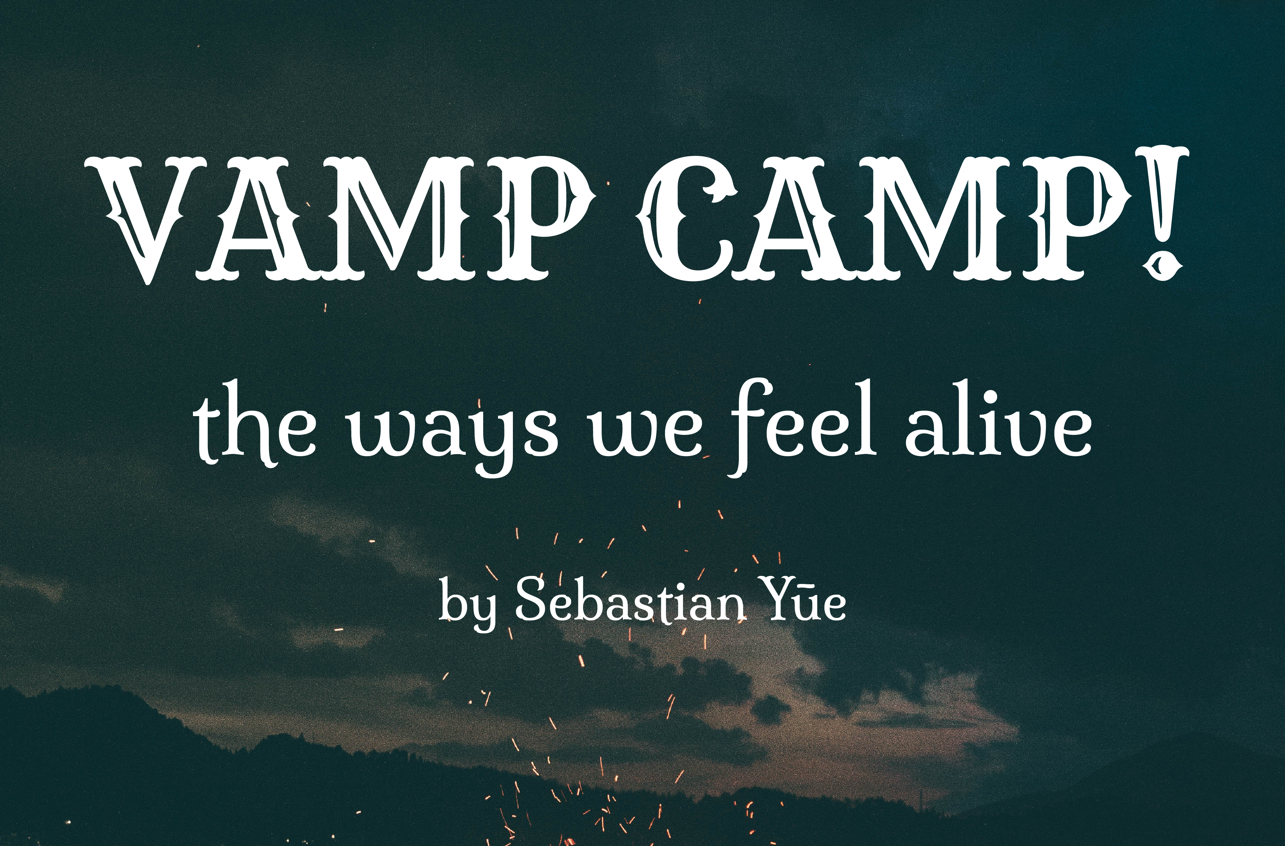 VAMP CAMP!
Greetings, everyone! It's the final few moments of Hallowe'en for me here on the West Coast and I thought I'd close out the month by sharing some actual plays of VAMP CAMP! by different community groups.

VAMP CAMP! was played on the Well Seasoned Stories podcast with a cast of colour that included Brandy, Ron, and Ravi. This is a delightful playthrough that has the perfect balance of levity and deep emotion. This cast got along so well and were a perfect fit for the game.
I'm lucky to have had it played on Huetopia's Game Roulette show, also with a cast of colour! That game featured Mitzi, Victor, Bram, and Alyssa and it was so, so lovely to watch this group playing it. Also, the number of puns surpassed 50 and I am over the moon about this.

If you've wondered what a game of VAMP CAMP! is like, check out these actual plays and support the wonderful talent that helped to make them happen. Thanks so much for continuing to support this game!